Welcome To Gollan Racing
On our website you can find the latest news and information on our stables and facilities and have a taste of what it is like to race with the team. Whether it is at the Eagle farm base or the pre-training facility at Bahram run by good friend and trainer in his own right Lindsay Hatch, we look forward to sharing a very enjoyable, memorable and successful racing partnership with you.
We want you to experience and feel involved in each stage of your horse's racing career, providing you with a high quality of service and personal attention throughout. Owning a race horse can be extremely rewarding, taking you many places and have you meet many people from all walks of life. If you would like further information on purchasing one in full, or racing as part of a syndicate, the team and I will happily assist in answering any questions you may have.
Horses Currently Available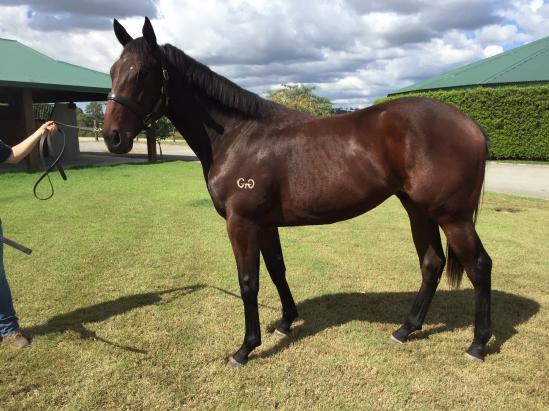 2 year old Bay Colt
Sire: Fastnet Rock Dam: Summer Laugh
This son of Fastnet Rock is available for lease. He is a great pedigree and was bred by the very well regarded Highgrove Stud who have produced stakes winners
Wanted, Shrapnel, Jet Spur, Porto Roca, Omnitrader, Espurante, Legally Bay, Pure Joy, F...
2 year old Brown Colt
Sire: Sequalo Dam: Ventali
This colt ticks the boxes for quality. He is well conformed and possesses a big loose walk, strong bone and a good length of hip and hindquarters.
We expect to see him show up as a 2YO but like most Sequalos train on in his later years.
Pedigree e...
Upcoming Runners
Recent Winners
| Horse | Date | Race | Margin | Jockey |
| --- | --- | --- | --- | --- |
| Sentimental Prince | Jan 18, 2017 | 6 - Doomben | 2.30 | R Fradd |
| Luna Fiore | Jan 18, 2017 | 2 - Doomben | 0.10 | J Byrne |
| Vienna Queen | Jan 18, 2017 | 5 - Doomben | 1.80 | Alannah Fancourt |
| River Fire | Jan 11, 2017 | 5 - Eagle Farm | 1.30 | Alannah Fancourt |
| Princess Charm | Jan 07, 2017 | 8 - Gold Coast | 0.20 | R Fradd |
| Pillara | Jan 04, 2017 | 1 - Sunshine Coast | 2.50 | R Fradd |
| High Wind | Jan 02, 2017 | 1 - Doomben | 0.80 | R Fradd |
| Karakabeel | Dec 31, 2016 | 7 - Gold Coast | 2.50 | Alannah Fancourt |
| Most Important | Dec 31, 2016 | 6 - Eagle Farm | 0.20 | R Fradd |
| Sentimental Prince | Dec 30, 2016 | 5 - Ipswich | 3.80 | R Fradd |
| Stylian | Dec 26, 2016 | 5 - Sunshine Coast | 2.30 | R Fradd |
| Most Important | Dec 17, 2016 | 7 - Doomben | 1.30 | R Fradd |
| Cruise Power | Dec 09, 2016 | 8 - Doomben | 1.30 | Alannah Fancourt |
| St Hilary | Dec 09, 2016 | 4 - Doomben | 5.00 | Alannah Fancourt |
| Jetsonic | Dec 07, 2016 | 1 - Ipswich | 1.50 | R Fradd |
Latest Results
| Horse | Finished | Date | Race | Margin | Jockey |
| --- | --- | --- | --- | --- | --- |
| Whiskey Allround | 6 | Jan 21, 2017 | 4 - Eagle Farm | 2.70 | J Byrne |
| Jetsonic | 6 | Jan 21, 2017 | 5 - Eagle Farm | 4.90 | R Fradd |
| Majella Magic | 13 | Jan 21, 2017 | 5 - Eagle Farm | 12.50 | James Orman |
| Sidewalk Talk | 7 | Jan 20, 2017 | 2 - Canterbury Park | 14.40 | B Avdulla |
| Sentimental Prince | 1 | Jan 18, 2017 | 6 - Doomben | 2.30 | R Fradd |
| Plan Red | 2 | Jan 18, 2017 | 3 - Doomben | 0.80 | R Fradd |
| Says Me | 2 | Jan 18, 2017 | 8 - Doomben | 0.20 | R Fradd |
| Montana Pines | 3 | Jan 18, 2017 | 4 - Doomben | 3.80 | R Fradd |
| Dont Doubt Da Wife | 3 | Jan 18, 2017 | 2 - Doomben | 0.20 | R Fradd |
| Luna Fiore | 1 | Jan 18, 2017 | 2 - Doomben | 0.10 | J Byrne |
| Scarlet Begonias | 2 | Jan 18, 2017 | 2 - Doomben | 0.10 | Alannah Fancourt |
| Never In Doubt | 3 | Jan 18, 2017 | 1 - Doomben | 12.10 | J Byrne |
| Ignite The Light | 8 | Jan 18, 2017 | 1 - Warwick Farm | 5.10 | B Shinn |
| Karakabeel | 5 | Jan 18, 2017 | 7 - Doomben | 2.20 | Alannah Fancourt |
| Vienna Queen | 1 | Jan 18, 2017 | 5 - Doomben | 1.80 | Alannah Fancourt |